personas
---
I worked with two other designers to create several personas (10 in total) under 3 different photography use cases: 1. Wedding photography, 2. Soccer parents, 3. Friends taking a trip together.

The entire document of personas can be found here.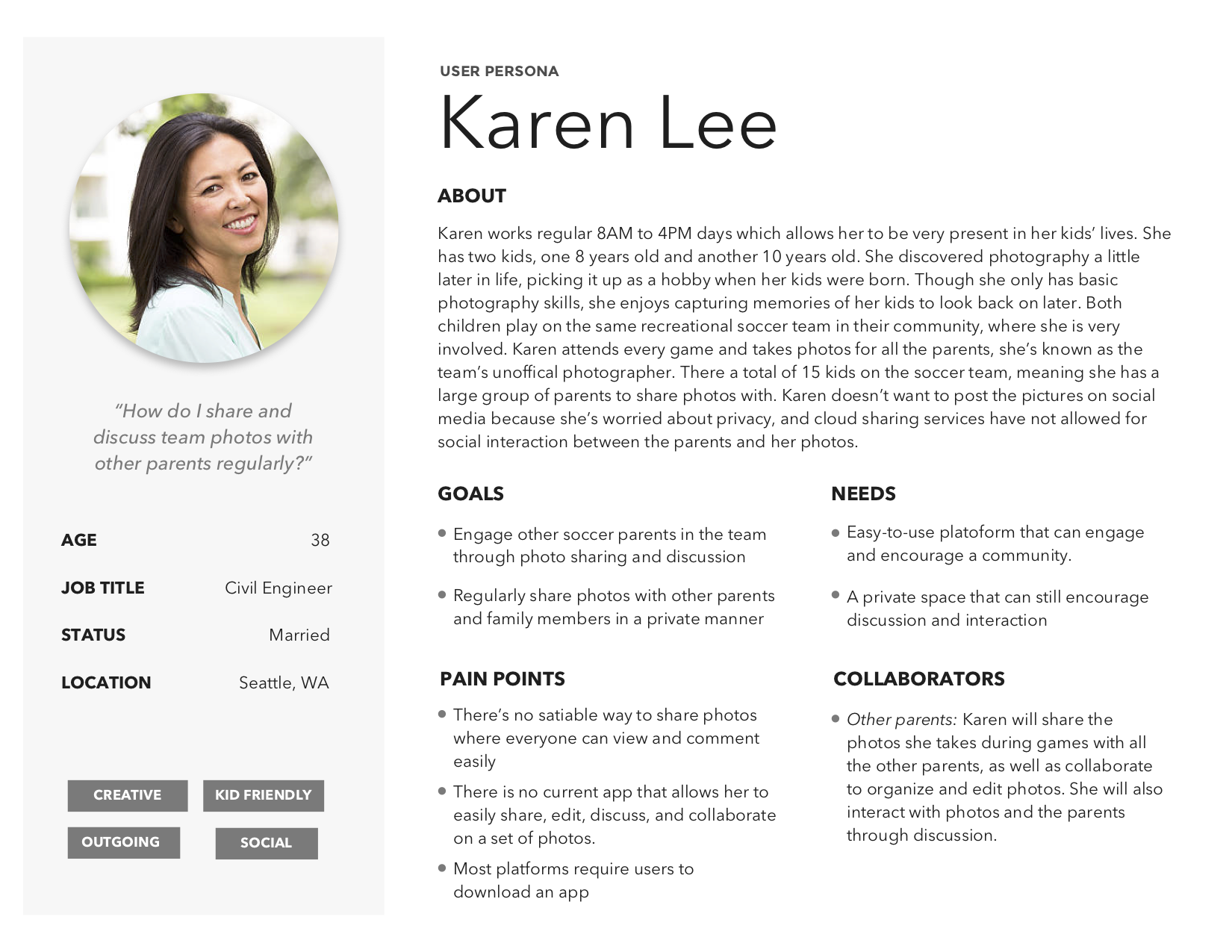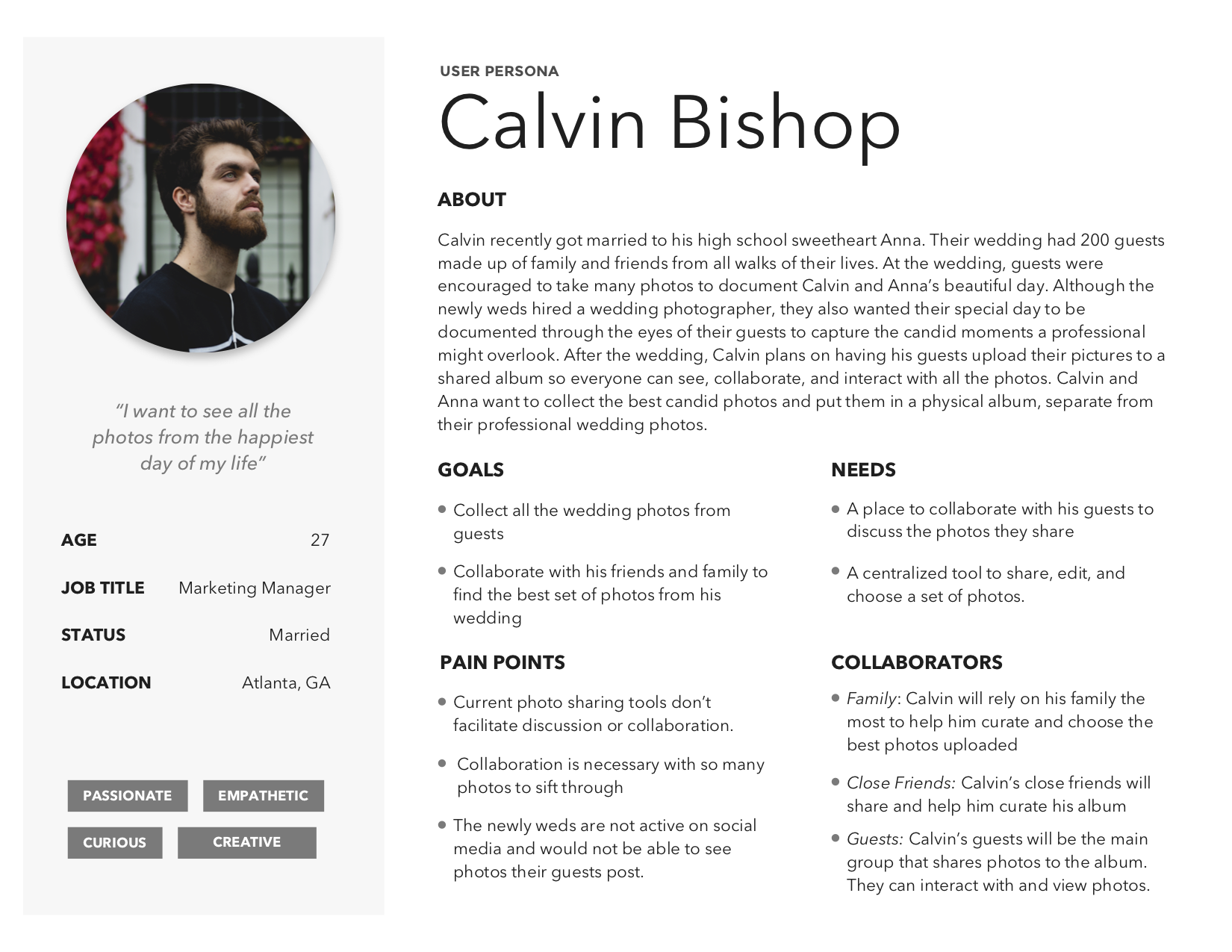 journey map
---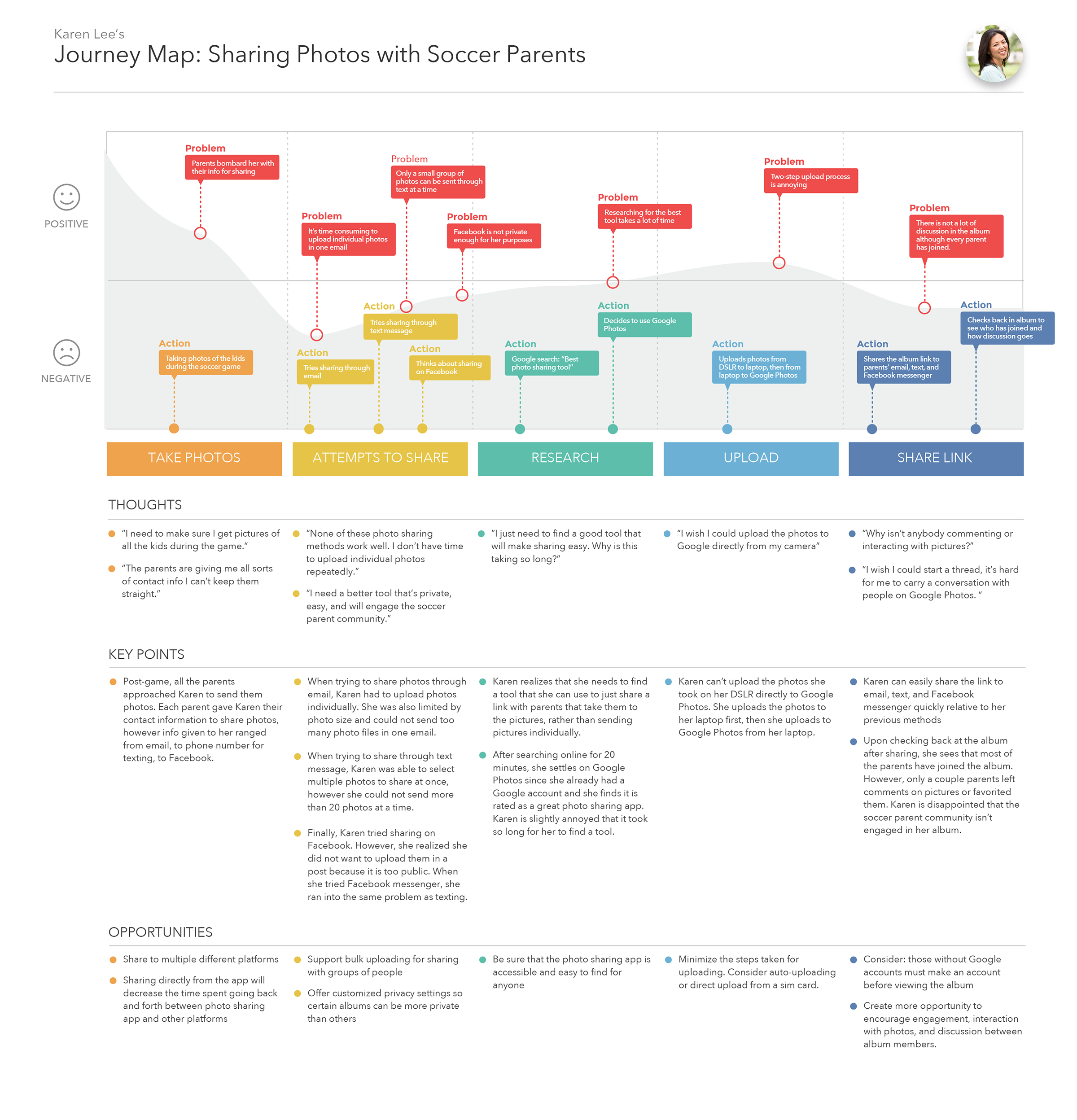 user flows
---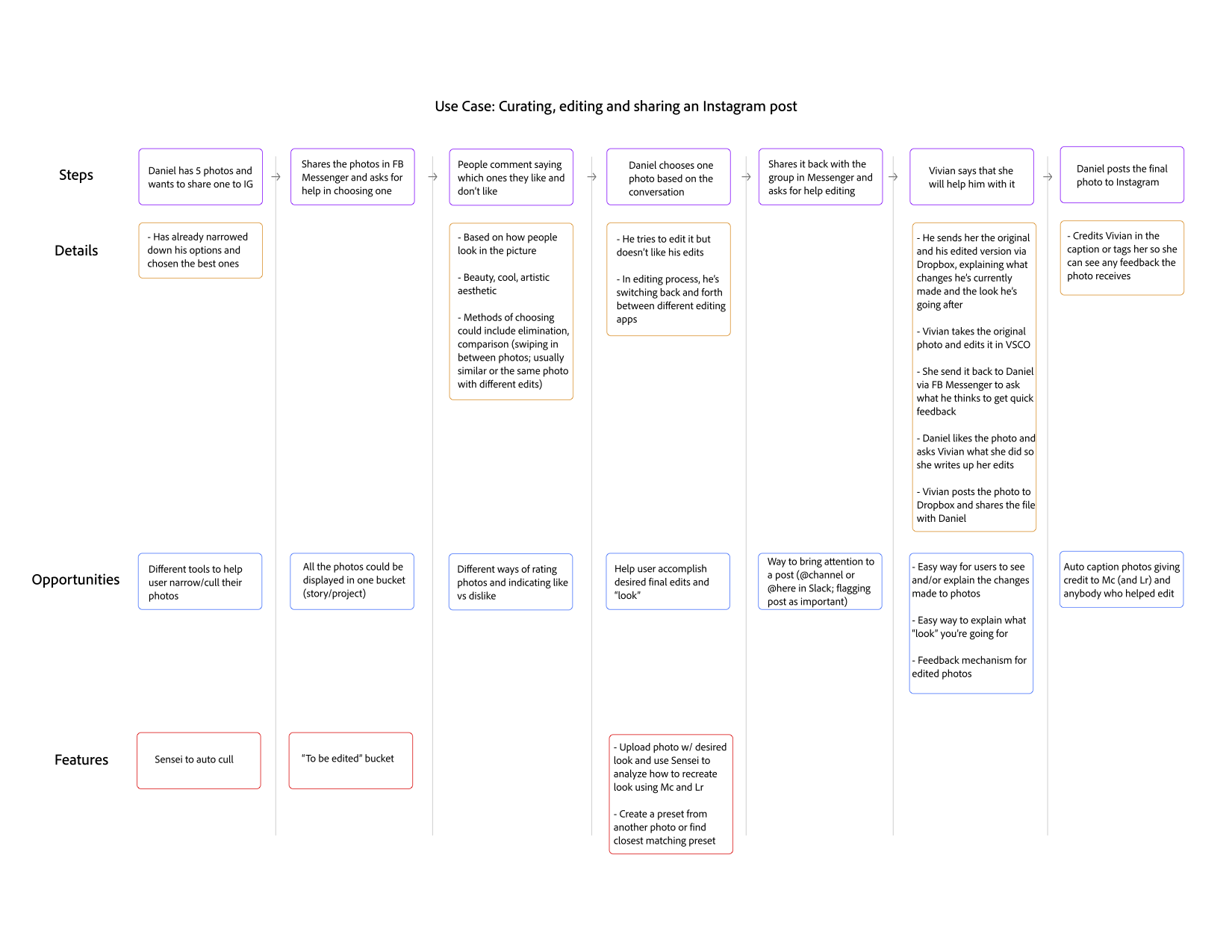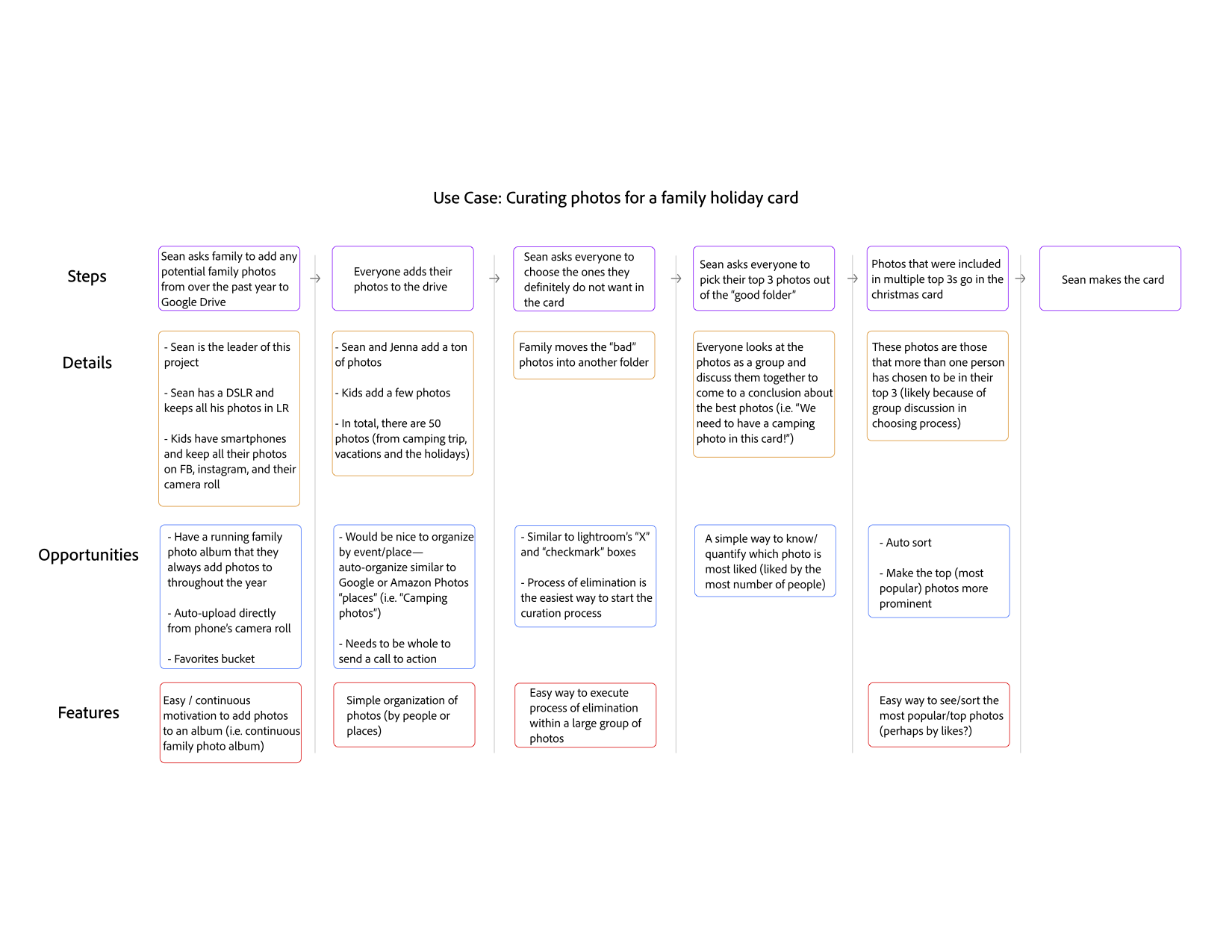 site map
---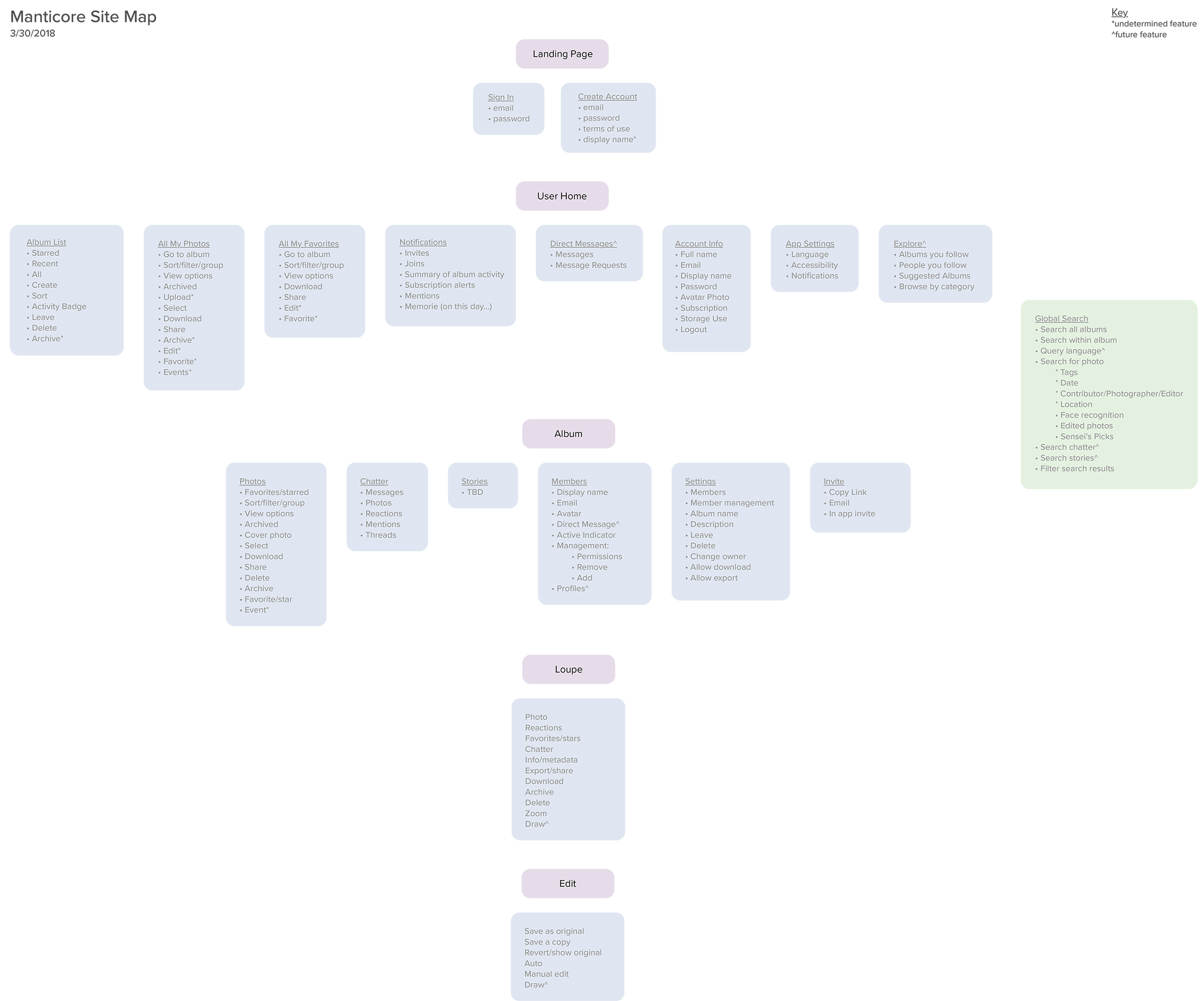 wireframes
---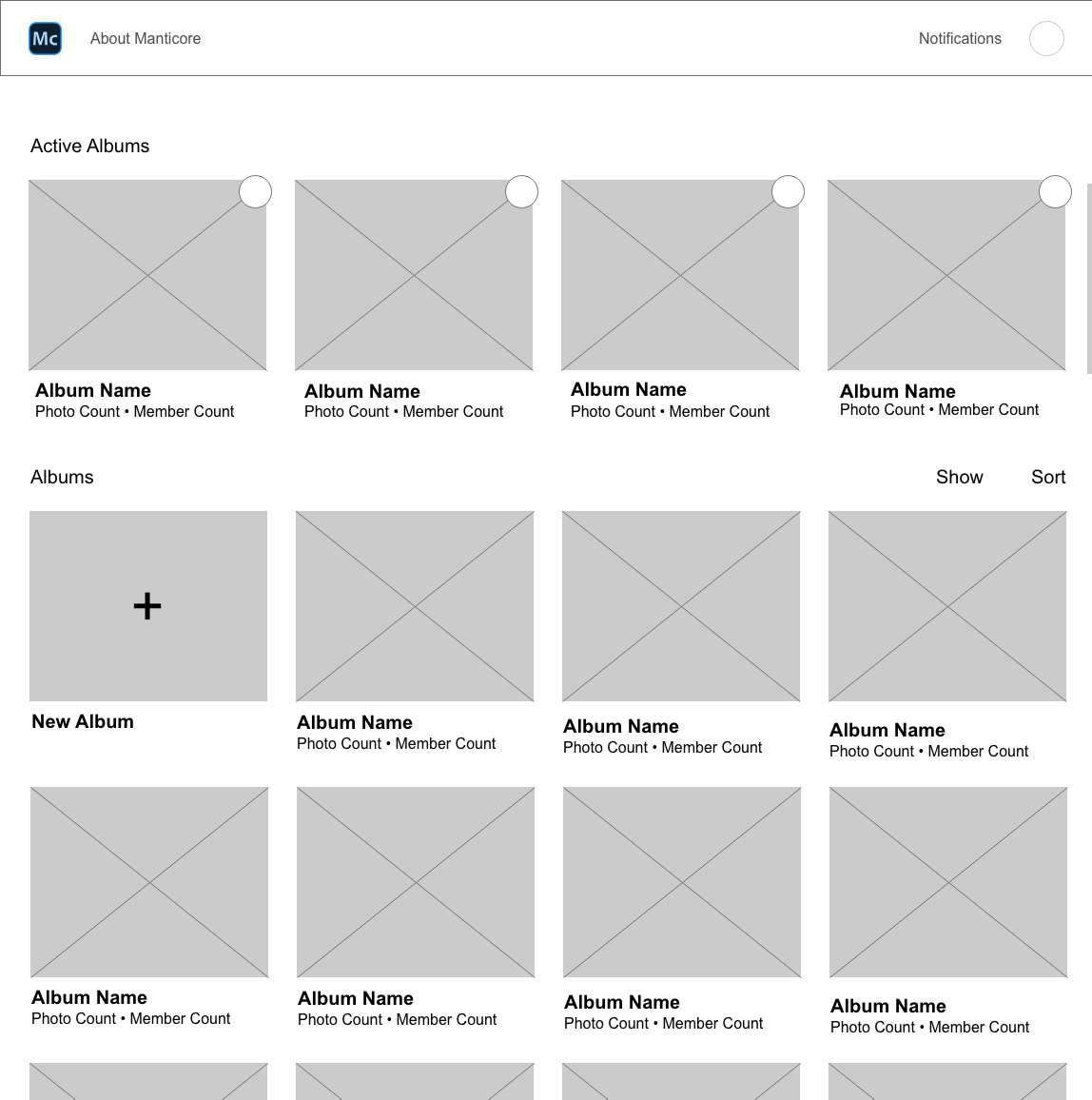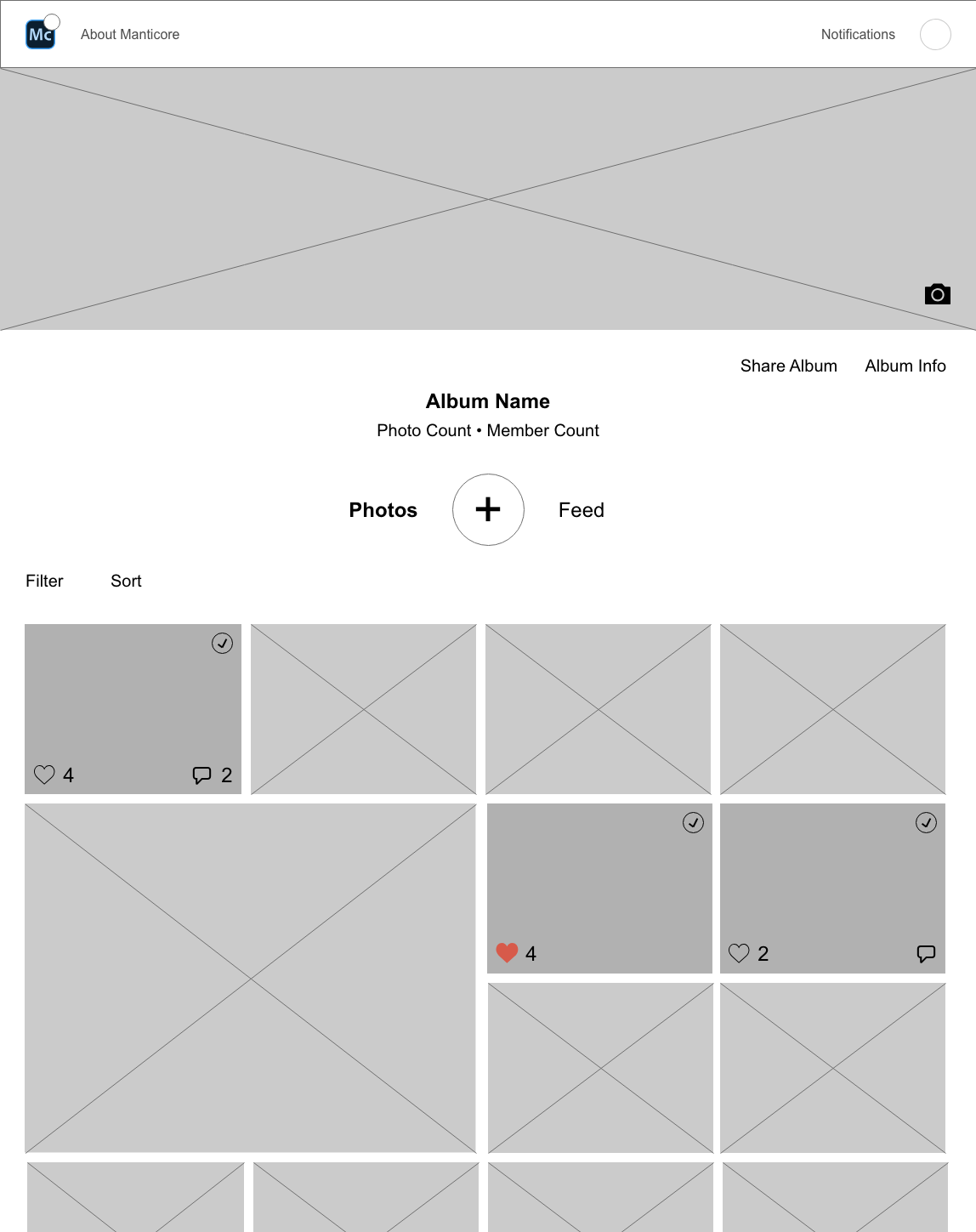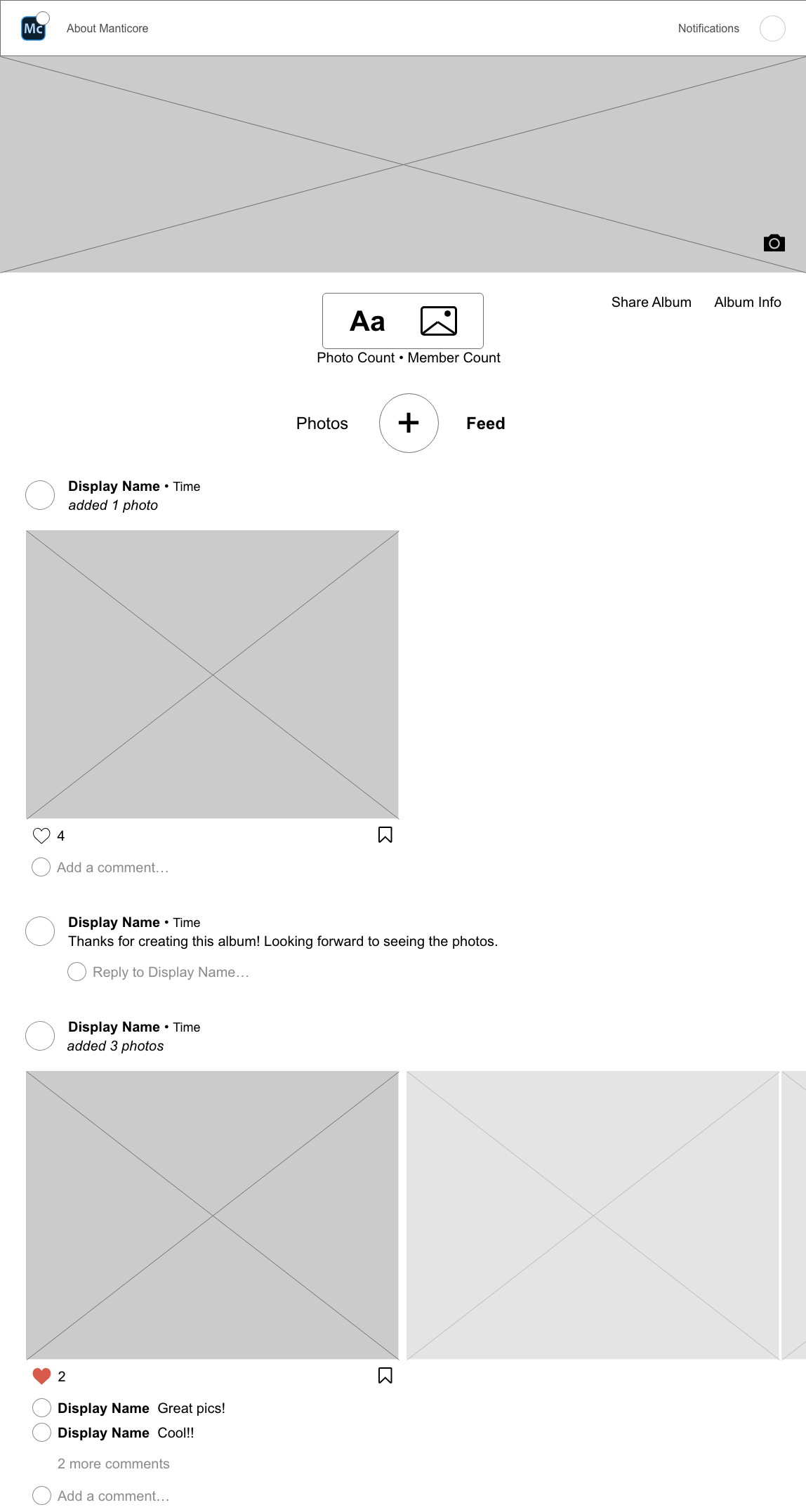 web screens
---
Using the resources we'd compiled so far, one other designer and I collaborated to create an initial outline of what we envisioned Manticore's design guidelines and brand traits would encompass. A few descriptors for our design guidelines were: minimal, integrated, inherently social and inclusive. While some of our brand traits were: approachable, encouraging, organized and expert (but not superior). We consistently referenced these guidelines throughout our design process.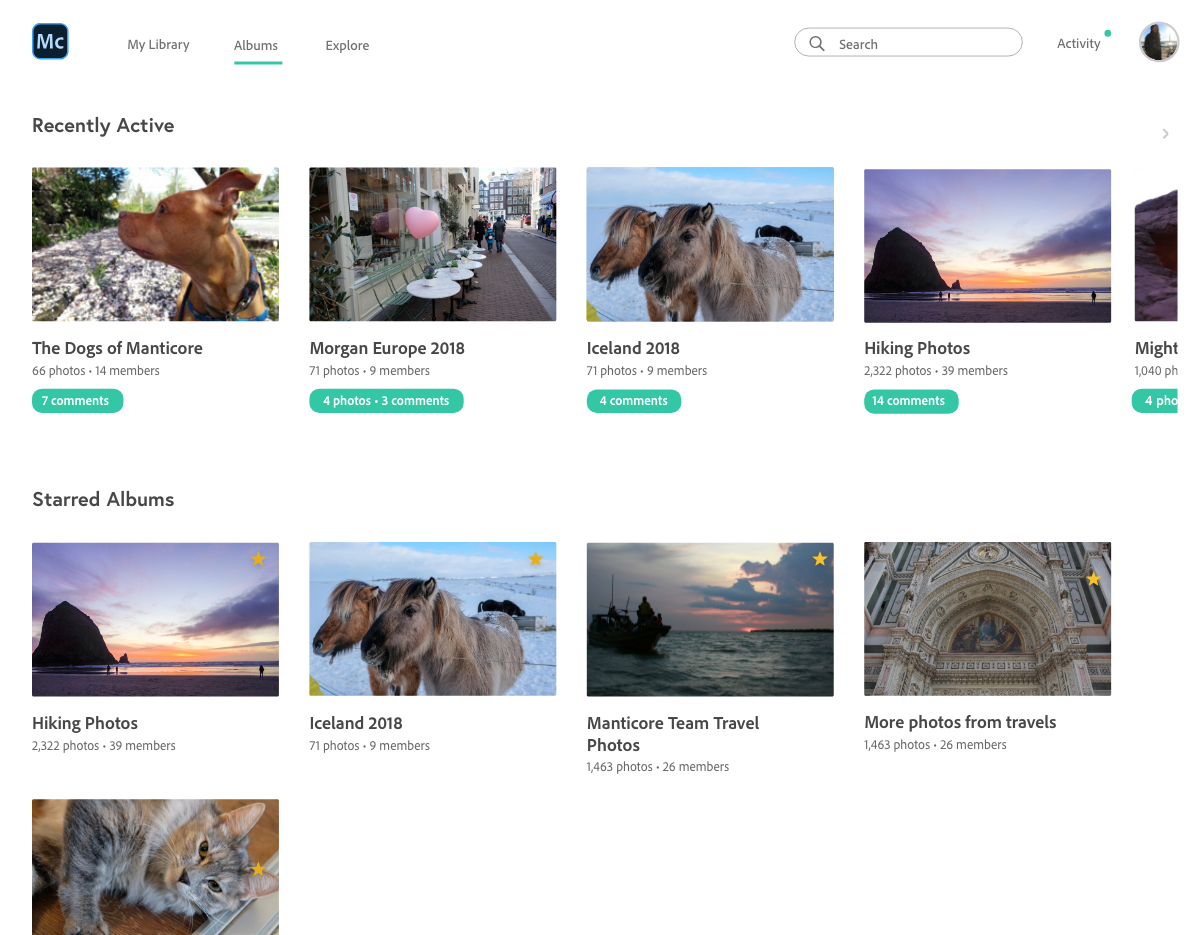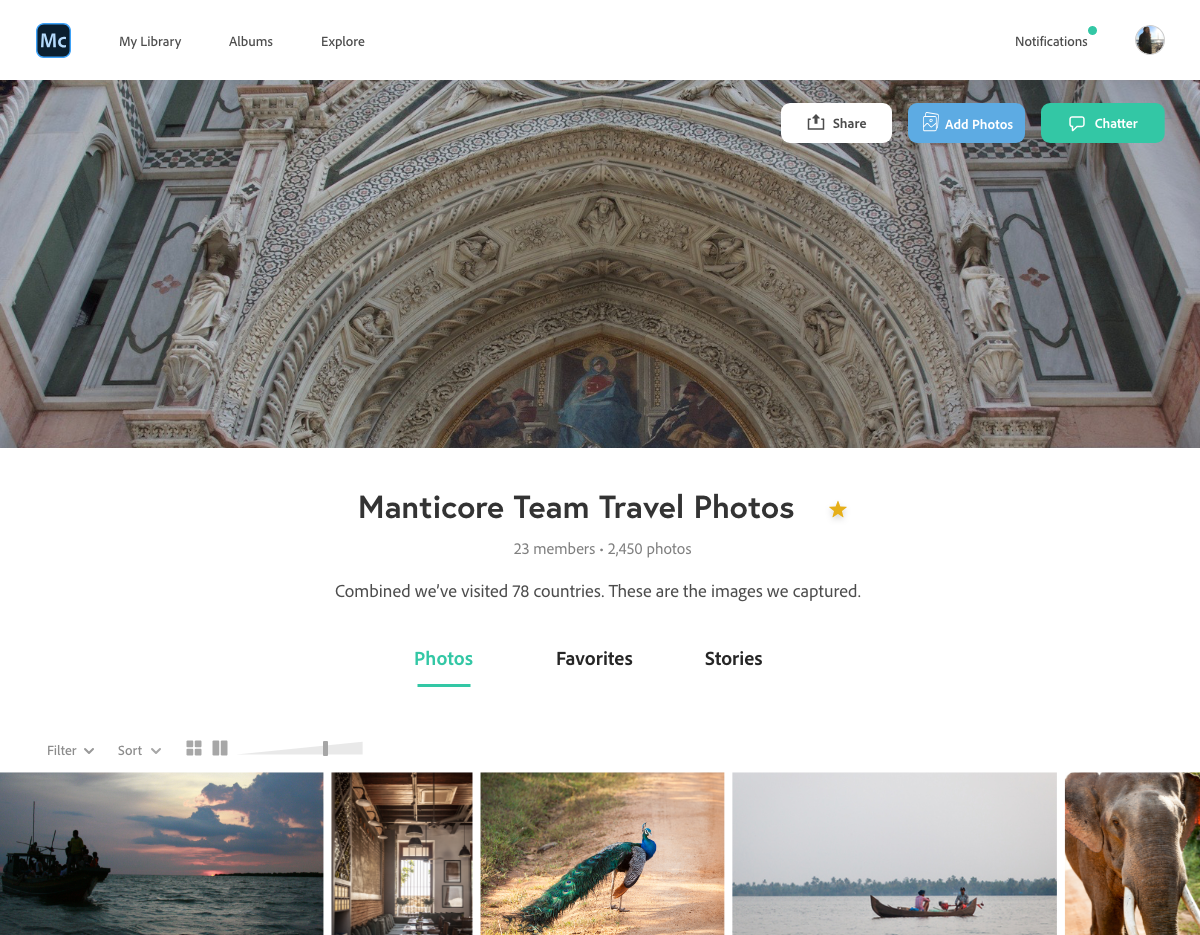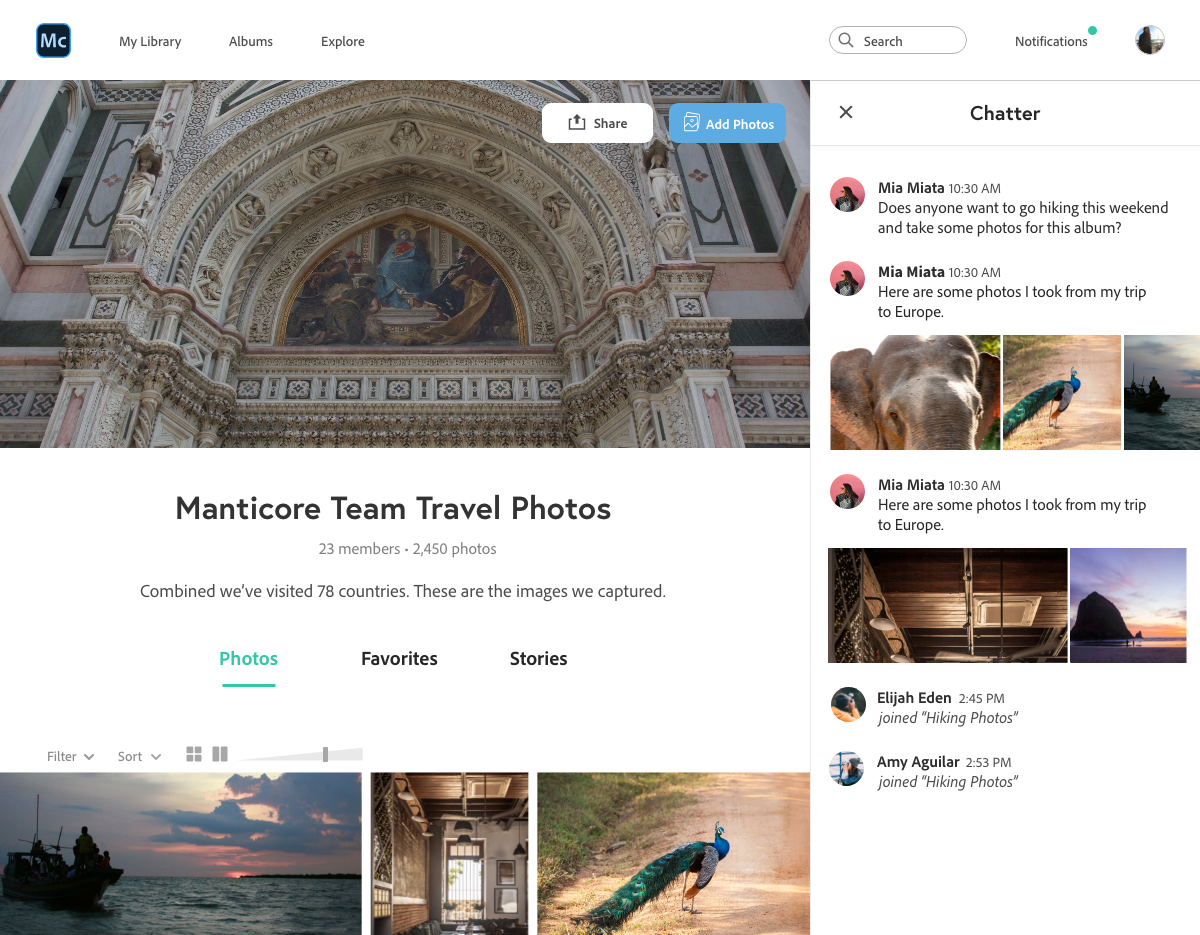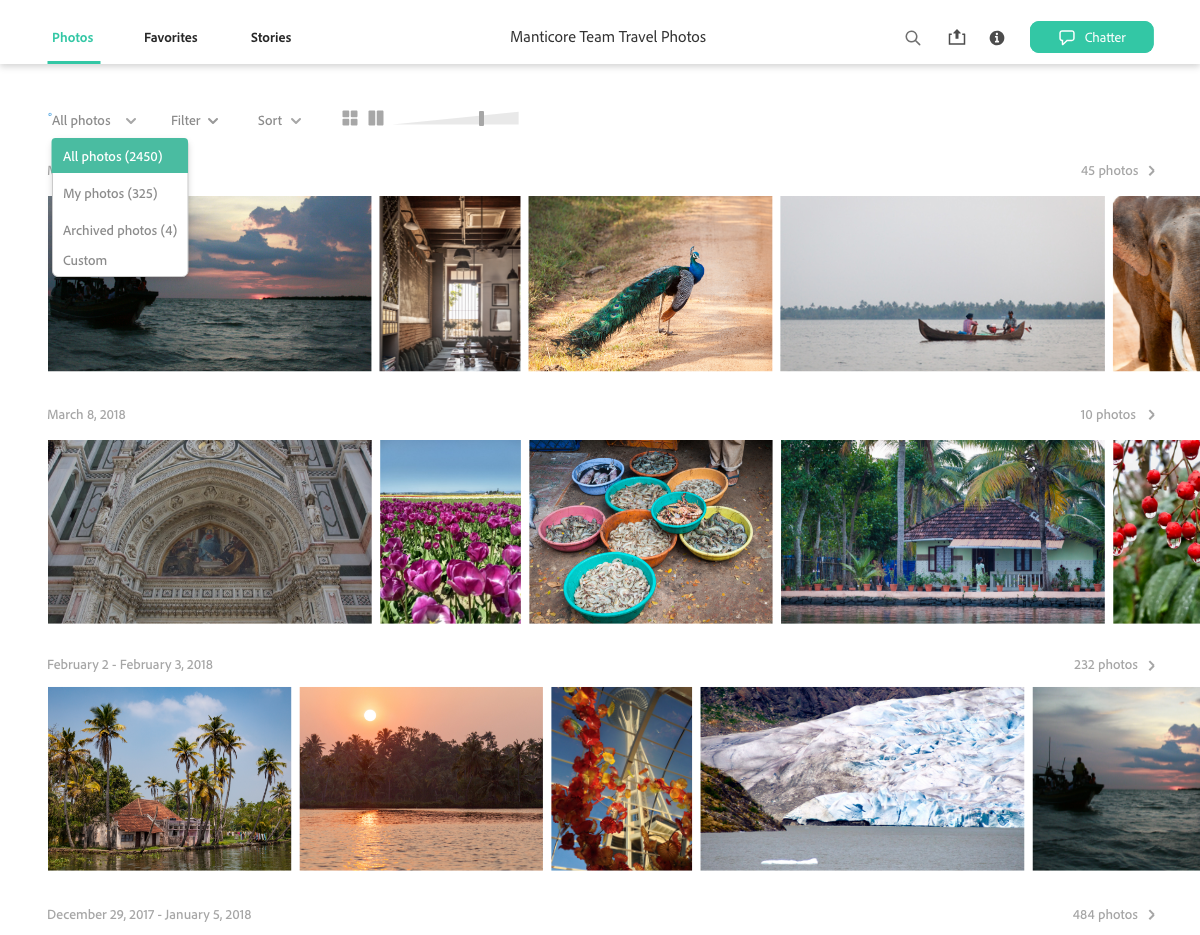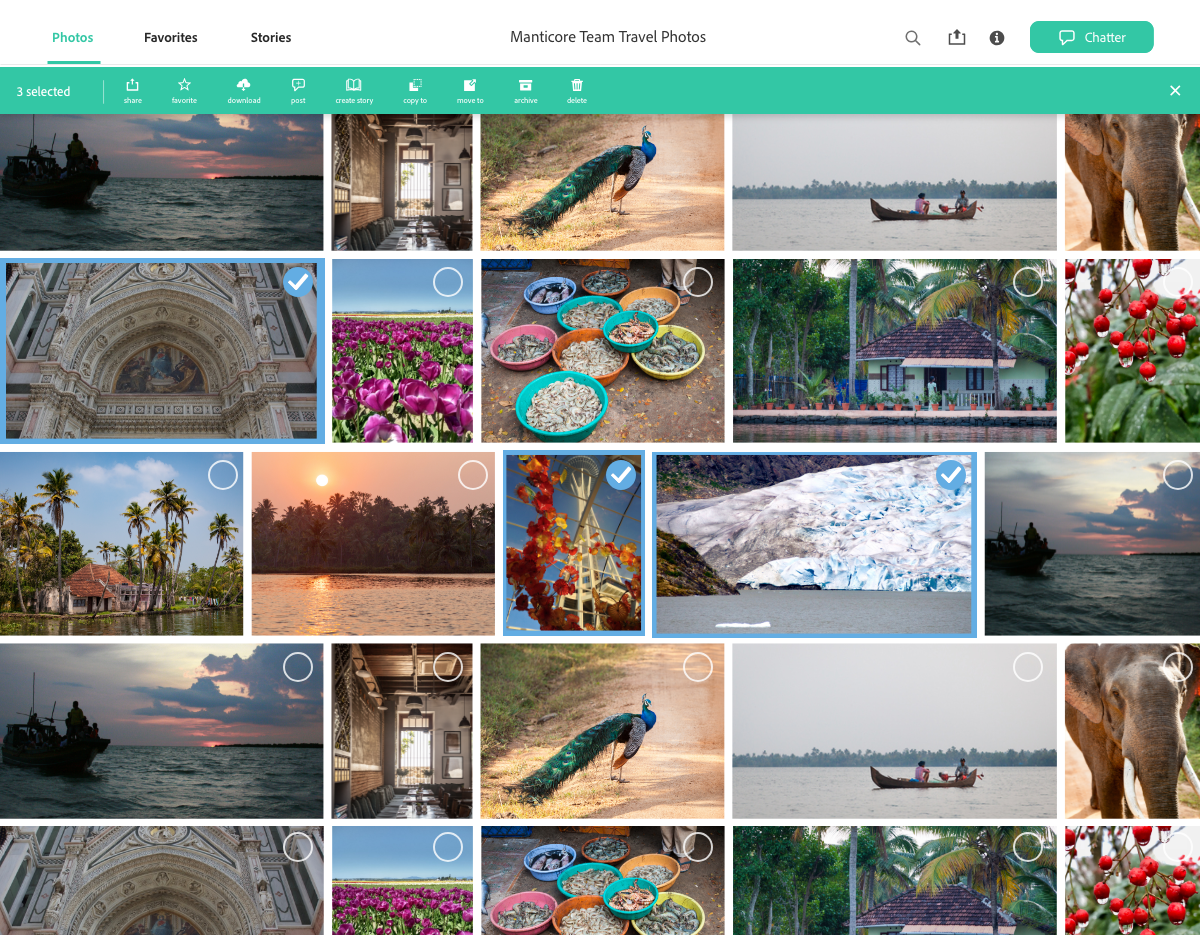 mobile screens
---